Solutions to Transform.
Tailored for your Business.
In the fast-paced world of enterprise, rigid applications and fragmented workflows can impede progress. Cyferd presents a transformative platform that empowers your organization with tailored solutions and streamlined workflows.
Say farewell to off-the-shelf applications that fail to align with your strategic objectives.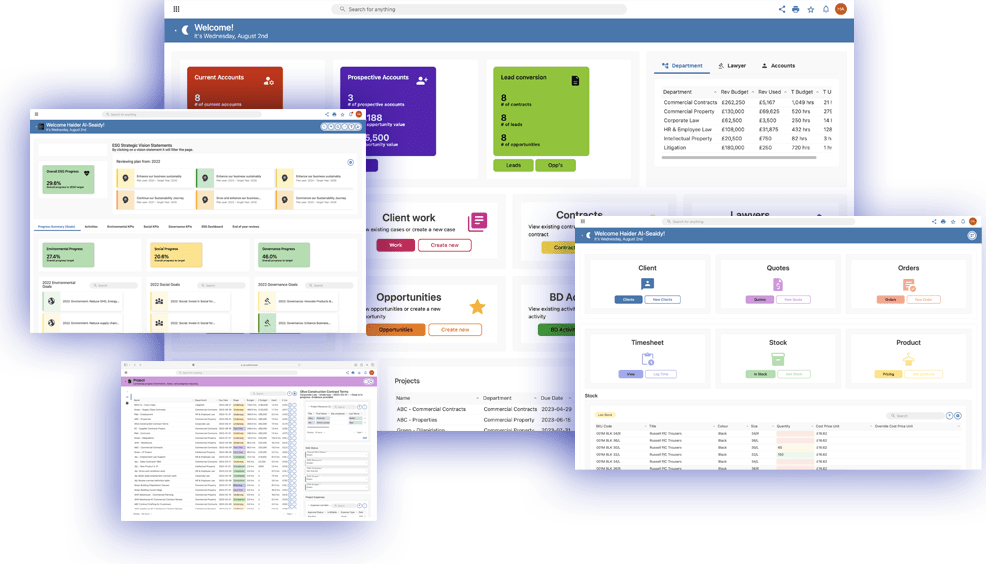 Navigating Roadblocks:
Are These Challenges Impeding Your Business's Digital Shift?
Multiple logins and data repetition hinder seamless processes.
Manual workarounds pose risks, testing monitoring abilities.
Outdated interfaces hamper enterprise software acceptance.
Siloed apps disrupt smooth, integrated workflows.
High expenses for services, training, and infrastructure strain budgets.
Complex integrations lead to data duplication headaches.
Unlocking Business Potential with Cyferd
Harness the power of Cyferd to craft tailored software applications and streamlined workflows that align perfectly with your business objectives.
Strategic Sales Management:
Cyferd powers sales success. Construct apps with marketing, CRM, order handling, and quotation modules. Elevate your sales cycle and achieve remarkable outcomes.
Tailored Finance Solutions:
Craft financial success with Cyferd. Design apps that manage expenses, invoicing, and supplier efficiency. Shape adaptable financial processes for your business.
Enhanced HR Workflows:
Cyferd transforms HR operations. Build apps that boost well-being, streamline recruitment, and offer comprehensive HR management within one platform.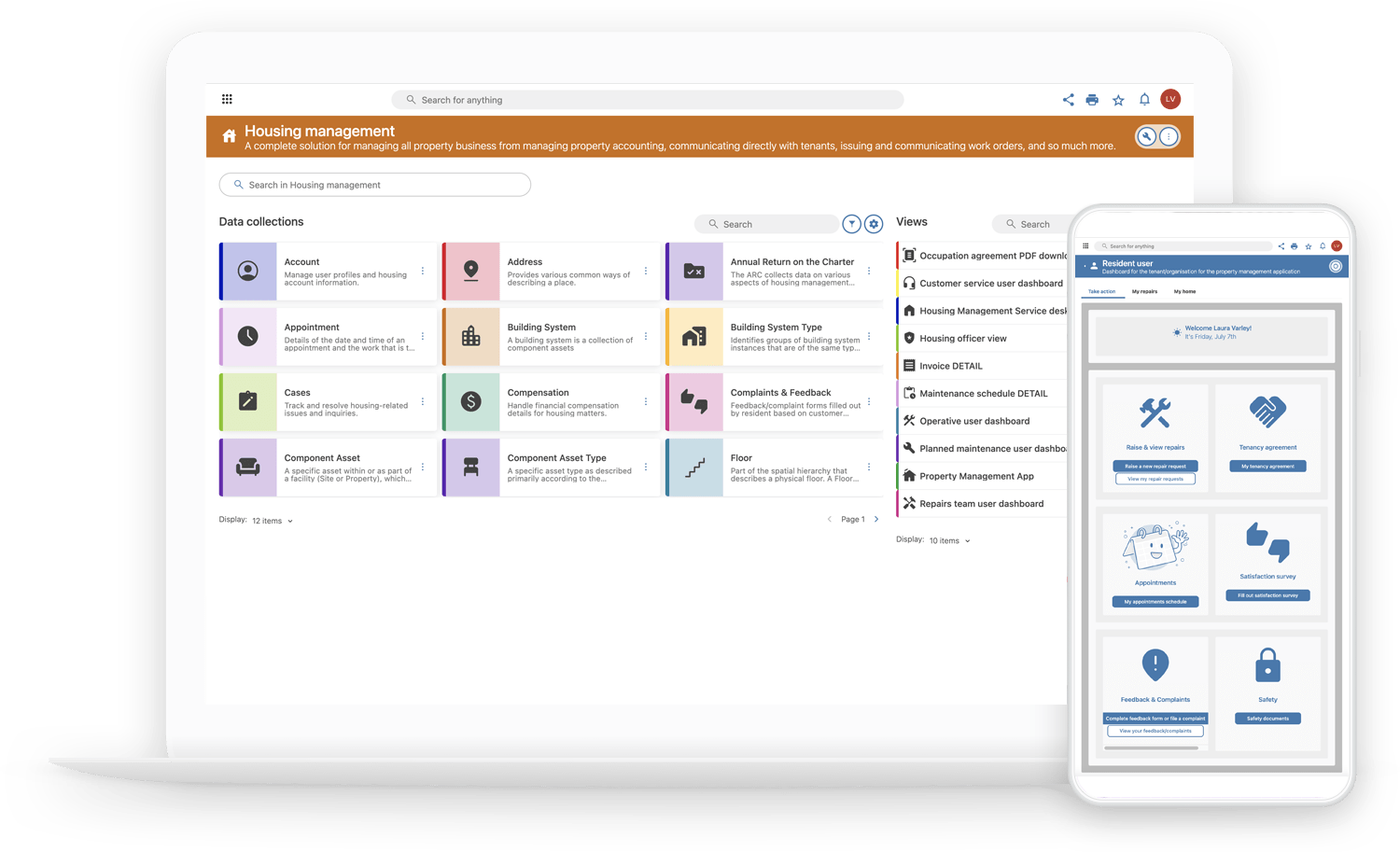 Operational Excellence:
Optimize operations using Cyferd. Develop apps for service integration, asset and facility management, scheduling, and project efficiency, tailored to your business needs.
Comprehensive Risk Management:
Trust Cyferd for compliance. Forge apps addressing safety, ESG, and regulatory requirements seamlessly. Mitigate risks through an all-in-one platform tailored to your business.
Excellence Redefined
Bespoke Sector Solutions for Empowered Results
Property Management
Asset Management
Tenant Management
Service and Maintenance
Higher Education
Student Information System
Library Managment
Student Clearing
Professional Services
Case/Matter Management
Client Intake
Project Management
Healthcare
Patient Record System
Test Results
Hospital and Bed Management
Sports Organizations
Team Management
Player Evaluation
Injury / Medicals
Insurance
Policy Management
Claims Management
Supplier Management
Tourism
Hotel Bookings Management
Attraction Reservations
Tourist Reviews and Surveys
Construction
Energy Management
Waste Management
Contractor Management
Transport
Route Planning
Driver Management
Vehicle Maintenance
Unleash Operational Potential with Unparalleled Customization
At Cyferd, we understand that one size does not fit all. Our platform enables swift configuration of operational solutions and workflows tailored to your precise needs. No longer bound by the limitations of rigid applications, your developers can innovate freely, and business users can finally realize their vision without compromise.
Crossing Boundaries: Empowering Operational Excellence
Cyferd transcends the confines of traditional applications. Our cloud-based platform introduces a unified, consistent approach to digital transformation, revolutionizing your business processes. Whether modernizing existing workflows, replacing legacy systems, or consolidating applications, Cyferd empowers your enterprise to achieve operational excellence that knows no bounds.
Simplifying Complexity,
Reducing Costs
Efficiency is the cornerstone of success. Cyferd thrives on centralizing data intelligence, resulting in streamlined processes, reduced vendor complexities, and cost savings. Our platform unlocks unprecedented innovation, an achievement that becomes arduous within a landscape cluttered by siloed applications.
Data fuels strategic decisions. Cyferd's visionary unified data layer ensures seamless data flow across solutions. Leverage insights from past endeavors effortlessly, thanks to our revolutionary technology. By reusing data, your enterprise can rapidly craft innovative solutions and pivot confidently.
With Cyferd, your enterprise harnesses the boundless potential of AI and automation. Traditional application boundaries are transcended, giving rise to unbounded innovation. Liberate your organization from the complexities of managing disparate applications and unlock a realm of infinite possibilities.
Anticipated ROI on successfully completed digital transformation projects
of companies think digital will disrupt their industry: embrace it or become obsolete
is invested globally in digital transformation
Embark on a Transformational Journey with Cyferd
Today's enterprise demands adaptability and innovation. Cyferd delivers a tailored solution that breaks barriers, empowers stakeholders, and ushers in a new era of excellence. Experience the Cyferd advantage and redefine how your enterprise thrives in the digital age. Join us in transforming your business landscape.
Cyferd empower small businesses with affordable, accessible solutions that amplify growth and innovation.
Scalable solution grows with your business
Strips out lengthy software development time
Saves money Vs multiple subscription fees
Futureproof your business for success
Regent House
80 Regent Road
Leicester
LE1 7NH
128 City Road
London
EC1V 2NX
1 Rockefeller Plaza
11th Floor
New York
NY 10020
95 Moo 6 Ban Chang
Ban Chang
Rayong 21130