Fully integrated, data driven, AI enabled digital transformation platform where you can build and run all of your business processes and workflows – in the cloud.
Fully integrated, data driven, AI enabled digital transformation platform where you can build and run all of your business processes and workflows – in the cloud.
How can you see the full business picture when your data is scattered and hard to access?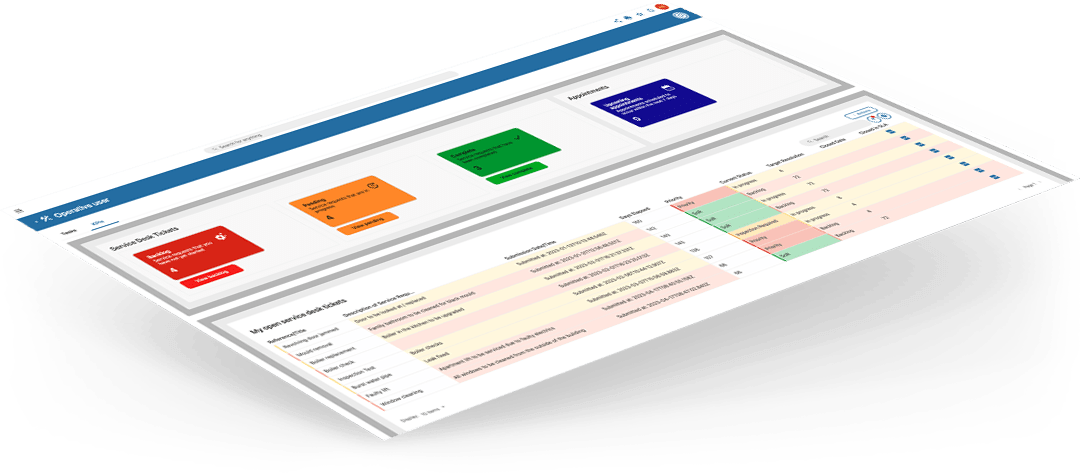 All your data.
In a single unified data layer. 
Unlock the full potential of digital transformation with a unified data layer and a data-driven approach. Consolidate and integrate data from various sources, breaking down silos and fostering collaboration. Make informed decisions based on accurate insights and real-time monitoring. Drive agility, innovation, and seamless integration within the digital ecosystem. Deliver personalized customer experiences and gain a competitive edge.
You've never seen anything like this before.
Experience the transformative power of Neural Genesis, a cutting-edge AI suite integrating five distinct artificial intelligence types. With advanced machine learning, Neural Genesis unlocks the true potential of AI for digital transformation. By leveraging data-driven insights, it optimises processes, boosts efficiency, and empowers businesses to make informed decisions. Embrace the future of AI and revolutionise your digital transformation journey with Neural Genesis. Explore the possibilities today.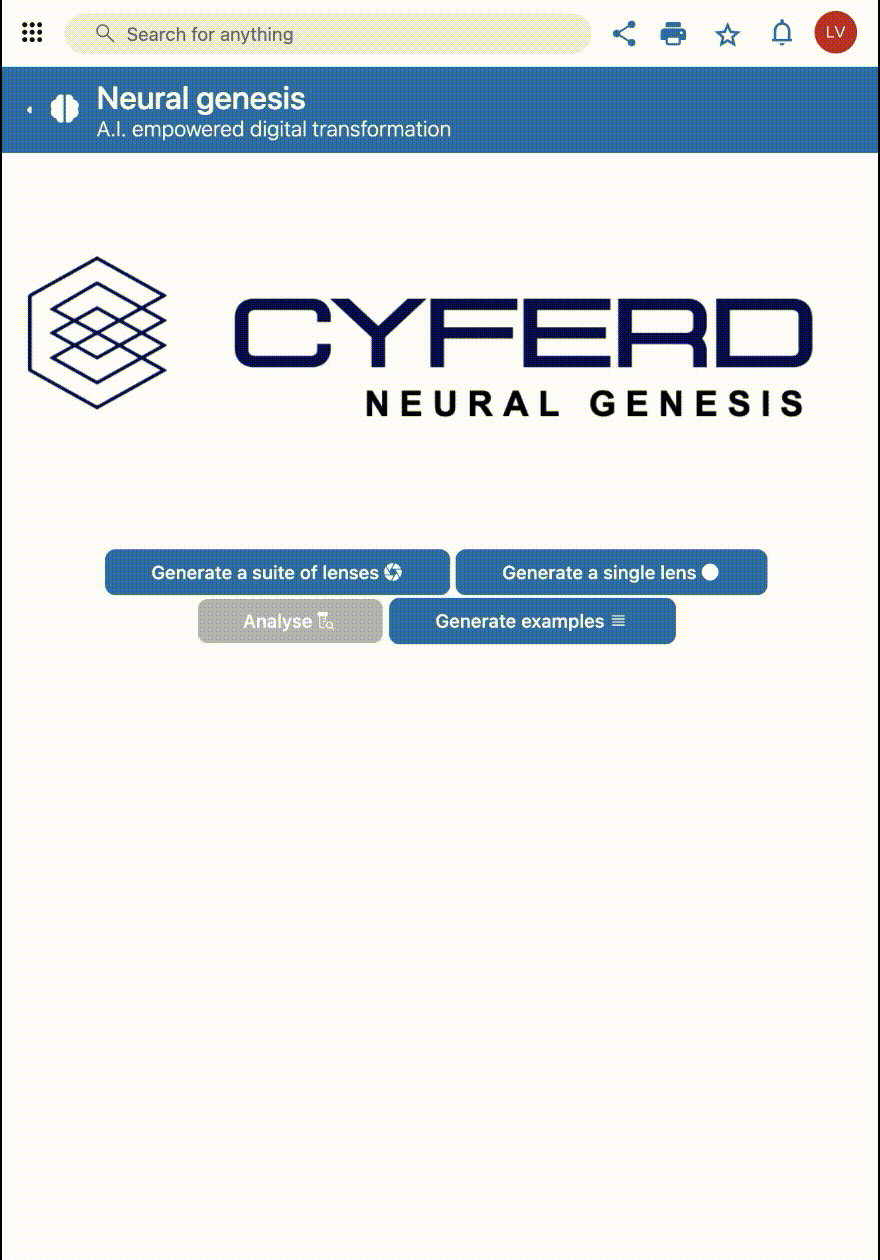 Tired of being limited by off-the-shelf software applications? With NGGenerate, you can finally break free and build a solution that works exactly how you work. Say goodbye to rigid interfaces and restrictive features. Our platform empowers you to generate a single application or even a full suite of software solutions tailored to your organisation's unique needs. And the best part? You don't need to be a coding expert. In just minutes, you can create custom applications with ease, enabling you to streamline processes, enhance productivity, and achieve your business goals on your terms..
Don't let legacy applications hold you back from achieving optimal efficiency. NGAssimilate offers a seamless solution to merge your existing software applications onto the Cyferd Platform. Say goodbye to disjointed workflows and hello to a cohesive system that works for you. Our innovative technology allows you to integrate, optimise, and enhance your applications, transforming them into a unified workflow tailored to your specific requirements. Experience the power of synergy as your software applications seamlessly collaborate, empowering your team to work smarter, faster, and with unparalleled efficiency.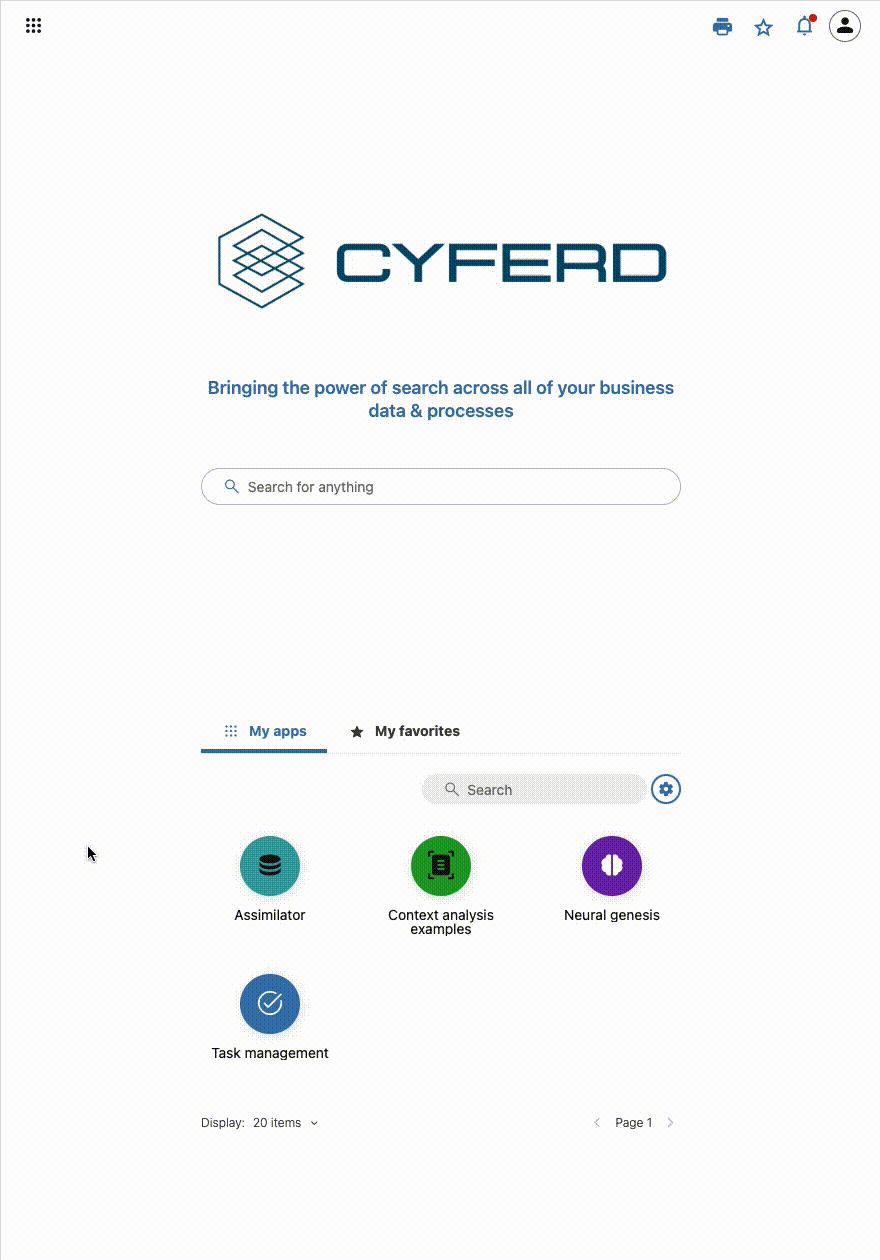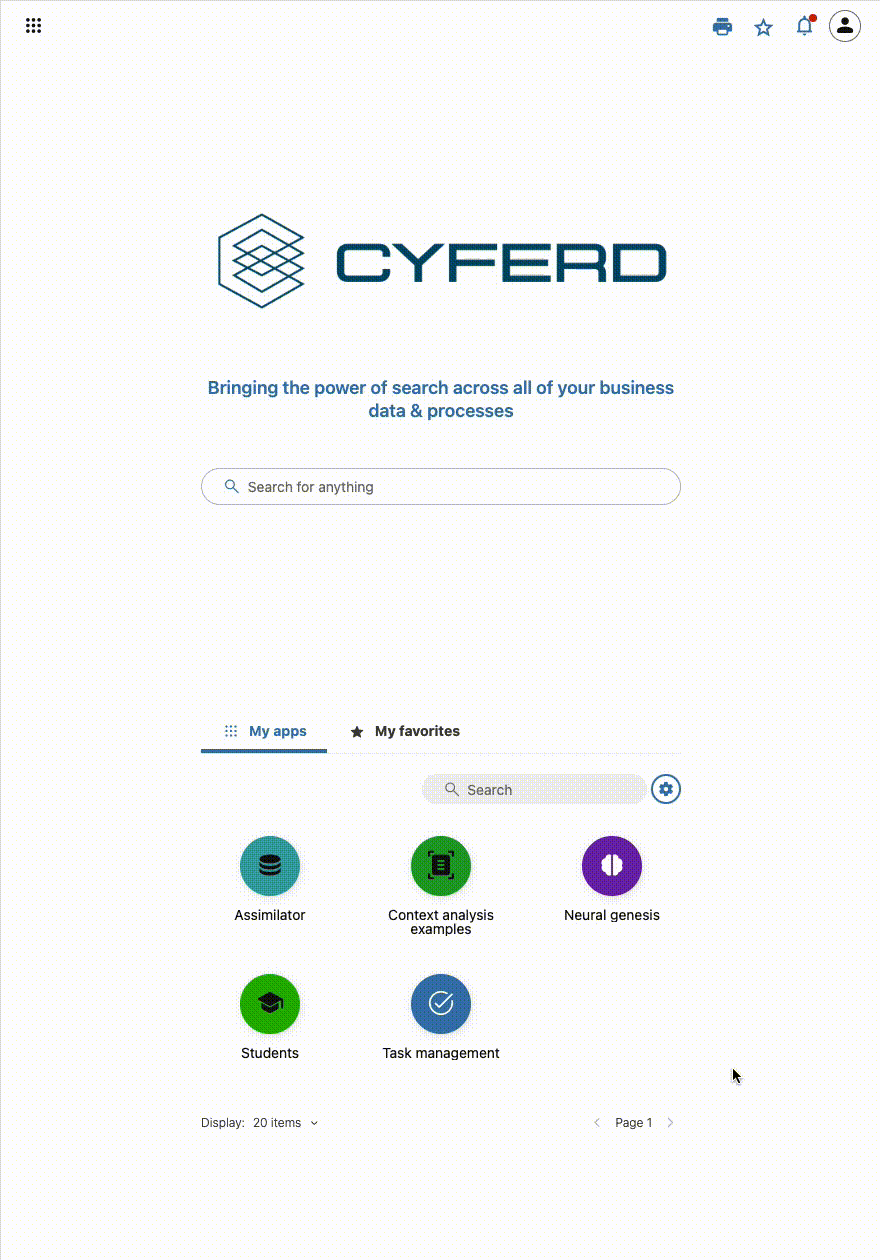 In today's data-driven world, the ability to extract meaningful insights from operational data is paramount. NGAnalyse is your key to unlocking the true value of your data. By leveraging advanced analytics and machine learning techniques, our platform empowers you to transform raw data into actionable insights and efficient workflows. Uncover hidden patterns, identify trends, and make informed decisions that drive business success. With NGAnalyse, workflow becomes king as you harness the power of data to optimize processes, improve performance, and achieve remarkable results.
No more second-guessing or relying on gut instincts. NGPredict revolutionises decision-making by leveraging the power of advanced predictive analytics. Powered by cutting-edge artificial intelligence, our platform analyses vast amounts of unstructured data, unlocking valuable insights and recommending the best next steps to tackle your business challenges. Whether you're planning for the future, optimising operations, or exploring new opportunities, NGPredict provides a comprehensive workflow that guides you towards the most optimal outcomes. Gain a big picture view, eliminate guesswork, and confidently navigate your business landscape with NGPredict.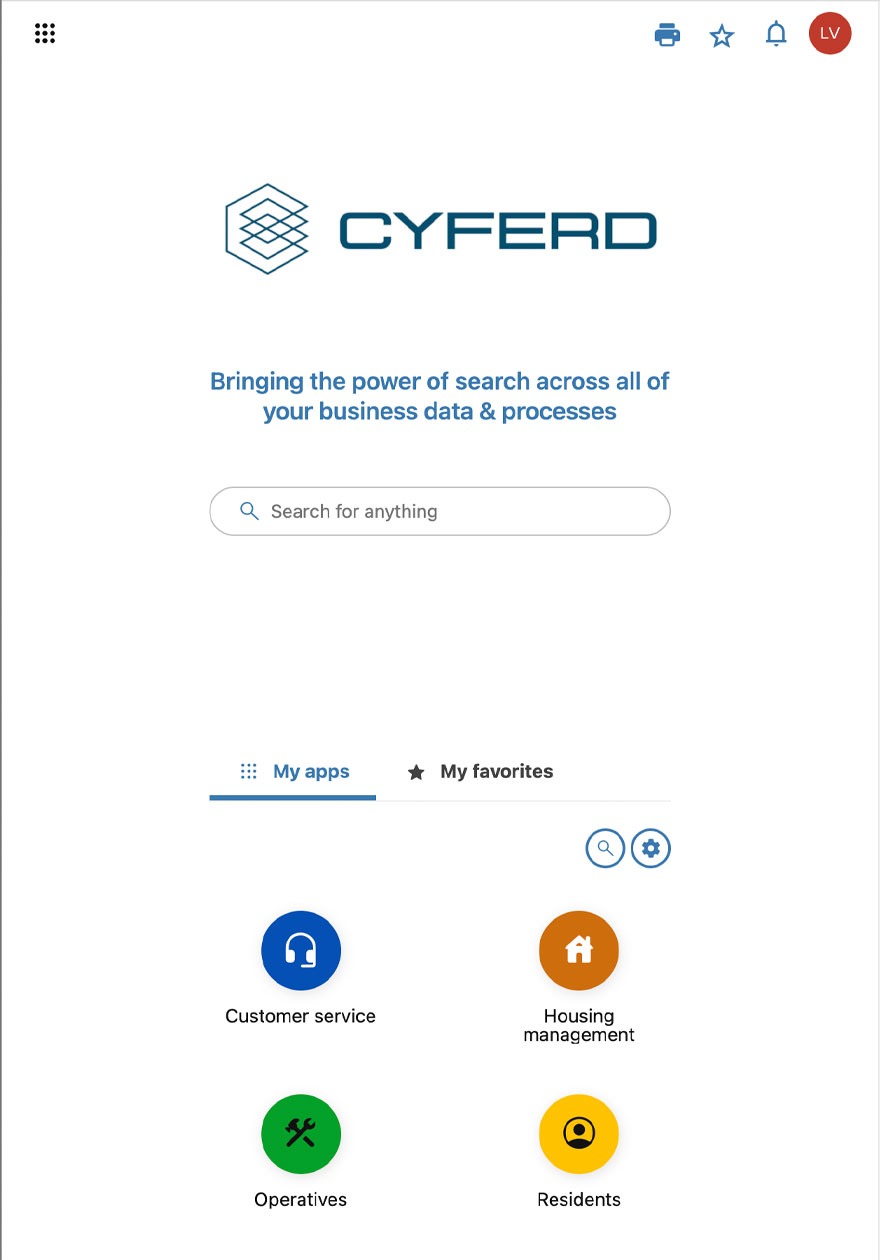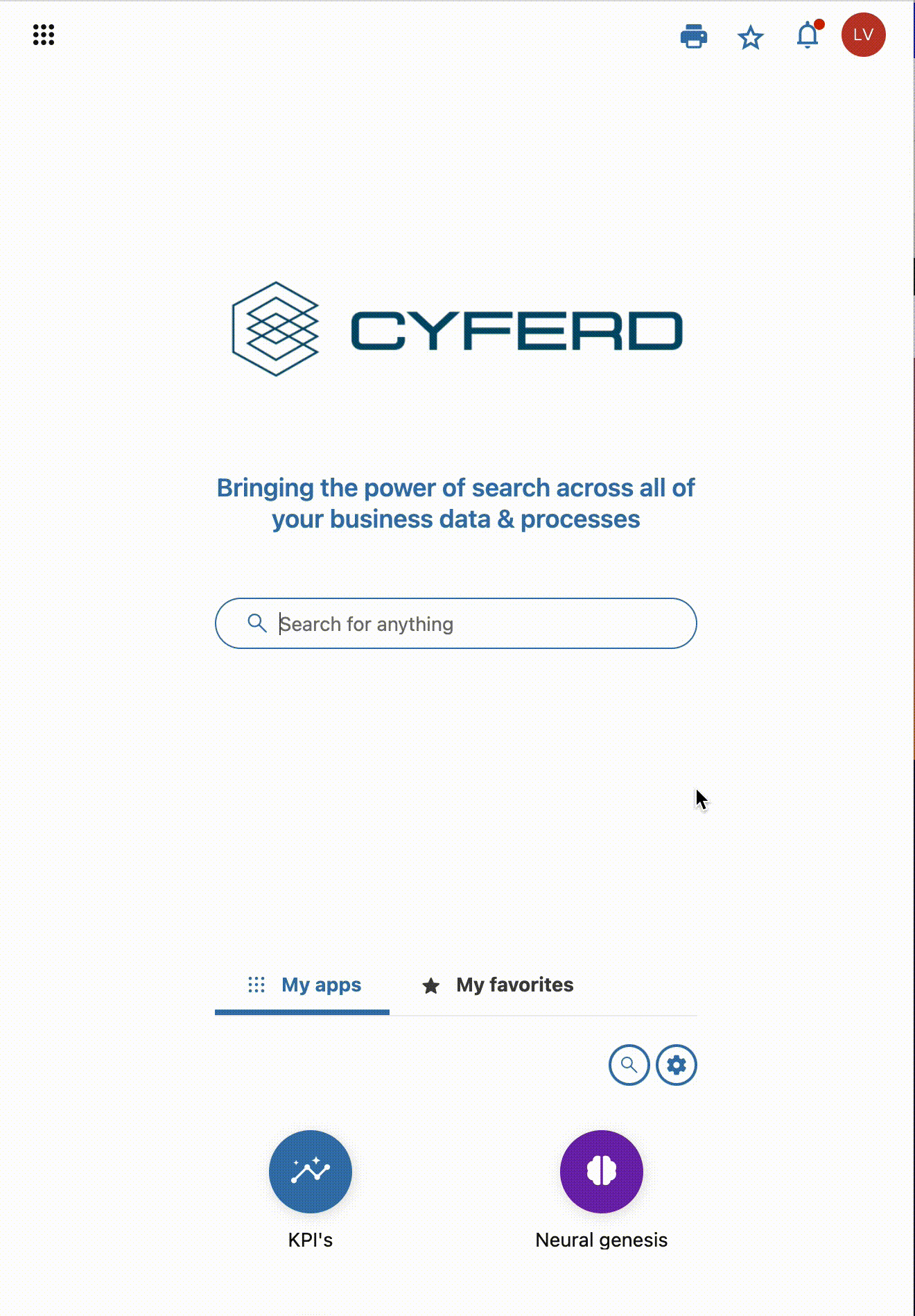 In the fast-paced world of business, time is of the essence. NGSearch is here to help you find the answers you need in seconds. Imagine having a Google-like search engine specifically designed for your business data. Our powerful platform indexes and organizes your data, enabling lightning-fast searches across various sources and repositories. Whether it's customer information, financial records, or project data, NGSearch delivers quick and accurate results, saving you valuable time and allowing you to make data-driven decisions with confidence. Say goodbye to tedious manual searches and hello to instant access to critical information with NGSearch.
Regent House
80 Regent Road
Leicester
LE1 7HN
128 City Road
London
EC1V 2NX
1 Rockefeller Plaza
11th Floor
New York
NY 10020
95 Moo 6 Ban Chang
Ban Chang
Rayong 21130